QUALITY , SAFETY & CONTINUOUS IMPROVEMENT CULTURE WITH
What our services offer you
1      Set Up Your Organisation Account
2      Add Teams and Members
3      Add Areas and checklists
be aware of everything in your field
CIPA is a field inspection app that gives your staff more power. It can be used as an inspector software that provides visibility and insights to assist and enhance safety & quality standards across a company when combined with the online web-platform.
CIPA also serves as an inspection management tool, allowing your team to collect reliable data, standardize procedures, provide reports, and highlight problems that need to be solved.
Improve quality, Increase safety & Master your work environment
Manage team, conduct inspections and share results
CIP Audit allows quality and safety managers the best digital tools to increase safety rate and improve quality.
Trigger events, track and resolve
CIPA allows you to trigger an event, internal or external event, quality default or customer claim, you can manage anomalies and related actions to solove its with CIPA.
Set up your orgnisation account
The first step is choose your activity sector, topic of interests and configure the orgnisation profile…
The second step is inviting teammates to collaborate easily with CIPA. As Super Auditor invite all intervenant, auditors, inspectors, simple actors, actions leaders …
Add your areas, to get insights and rates separetly on each zone.
Convert your current paper checklists or Excel spreadsheets into smart inspection forms in minutes. Our drag-and-drop template builder makes it easy to create custom forms.
Using our library or your own checklists, conduct your inspections in your different areas, get data from fields, flag issues & solve problems.
Issues don't as it were surface when an review is being completed. Include setting for activities by uploading photographs and notes so everybody can make sense of the issue. Check how basic an issue is, set a due date, and get your issues settled without a hitch.
Track and manage all actions
Keep a record of every issue spotted. You can sort by assigned user, area or status so you only see what matters at any given time. Spot trends in actions to detect what areas require focus, or where an active support could be improved.
Involve and empower Staff
Empower your team to turn issues into actions. Each action has a traceable timeline that looks like a conversation, where your teammates can comment and add pictures to keep everyone on the same level of known.
Act on insights to grow your business.
Spot trends and patterns that you just can turn into openings to require your organization to the next level. Recognize top performers, reveal leading patterns, and safeguard your business by taking preventive measures.
It feels good when you know you can trigger events anywhere, anytime, hassle free. CIPA makes my daily inspections very convenient and easy.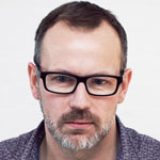 Managing Director, PVDECOR